Maria Fernanda Garza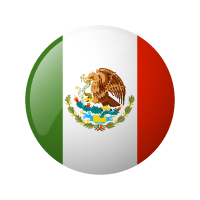 Maria Fernanda Garza is a Mexican businesswoman, CEO of Orestia, a manufacturing home improvement- water solutions company, with exports to USMCA region, Latin-America and Asia.
Her interest in improving the business environment, made her a prominent business leader at a young age. Board member of Mexico´s leading business organizations such as COPARMEX, CCE, ALIARSE, among others. For ten years, Mexico's Employer Delegate to the International Labour Organization Conference, where she became appointed Employer's Vice Chair at the ILO's 98th Session.
Maria Fernanda Garza was Chair of ICC México from 2014 – 2020. Regional Coordinator for the Americas 2012-2020. Member of the Governing Body of the International Court of Arbitration.
She is currently, Chairwoman of the International Chamber of Commerce (ICC). Member of the Advisory Committee on Sustainable Urbanization of the President of the UN General Assembly's. Member of the International Advocacy Caucus of Indonesia B20, and She was appointed to serve on the United Nations Secretary-General's inaugural Internet Governance Forum (IGF) Leadership Panel for two years since 2022.