Mario Aleman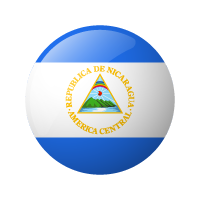 Position: President and Founder
Mario Aleman received his Bachelor of Science in Electronic Engineering from the National University of Engineering UNI in Nicaragua and Arizona State University ASU in 2008. In 2010, Mario received his MSc degree in Global Production Engineering (Solar Technology) from Berlin Technical University, Germany in 2010. Mario has completed research internships at Cornell University, the CSE Fraunhofer Institute in Boston, and the Massachusetts Institute of Technology MIT from 2010-2014, respectively.
Mario is the President and founder of CIDENIC (Ciencia y Desarrollo de Nicaragua); a non-profit organization, which foster educational activities and technology-transfer programs to underserved population through the deployment of sustainable projects.
Mario is a Senior Member of the Institute of Electrical and Electronics Engineers, IEEE, Past-President of the IEEE Nicaragua Section, Member of the IEEE Humanitarian Activities Committee HAC, IEEE Entrepreneurship, and President of the Internet Society Nicaragua Chapter.