Mohamed Haithem Medani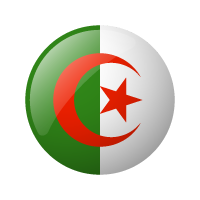 Position: Project Manager
Organisation: GO PLATFORM
Quote:

"Be a better person for a better world"
---
Mohamed Haithem is a project manager at GO PLATFORM recently accomplished a bachelor degree in telecommunication engineering, a passionate Algerian entrepreneur with vast profile that includes a passion for various tech related fields, he have been a steam mentor and a member of google developer group Algiers.
He has developed a strong leadership skills, having led his team as a project manager in the biggest hackathon in the world "hajj hackathon" that was held in Jeddah( Saudi Arabia), as he is also a mentor at WikiStage organization and a motivational speaker for youth in different events.
Haithem works for enhancing the quality of education and literacy in the world by being a youth ambassador of the world literacy foundation.
His passion to travel and volunteering made him volunteer in the national with different association and abroad with AIESEC association