Monica Nthiga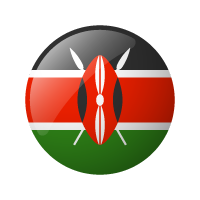 Position: Regional Director - East Africa
Organisation: Humanitarian OpenStreetMap Team
Monica Nthiga is the South-to-South Lab Manager at Ushahidi, a global technology company founded and headquartered in Nairobi, Kenya which builds data platforms to empower people globally to creatively and collaboratively solve problems.
Since 2008 Ushahidi tools have been deployed over 60,000 times, reaching over 18 million people in 159 countries in 31 different languages. Making All Voices Count's goal is to employ new methods and ways of thinking to stimulate citizen-led initiatives and ensure the creation of new channels and tools for governments to embrace citizen feedback.
Monica has over 7 years experience in funding, supporting and managing innovations on health, peace building, security, transparency, accountability and governance across Africa; building connections between innovators, technologists, governments, private sector, CSOs and international organizations. Monica is passionate about the role of innovation and technology as catalysts to improve communities and is recognized as a leader through serving as juror and mentor in numerous regional and international events on innovation and governance.