Monika Froehler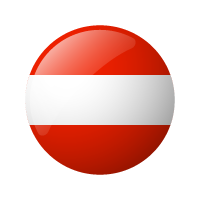 Organisation: Ban Ki-moon Centre for Global Citizens
Monika Froehler is Chief Executive Officer of the Ban Ki-moon Centre for Global Citizens and is a passionate change maker, advocate, founder and speaker.
She was asked to create the Ban Ki-moon Centre in Vienna under the leadership of former UN Secretary-General Ban Ki-moon and former Austrian President Heinz Fischer, after working for years at the UN, the EU, the Austrian Foreign Ministry and in field missions around the globe.
She is passionate about the implementation of the Sustainable Development Goals and advised Presidents, Ministers, Ambassadors and high-ranking UN officials on policy inputs as much as she involved operationally in practical initiatives. She worked in many countries across the globe including in Africa and Latin America to ban landmines; She worked to improve hospital care in rural Central Asia and Africa; She assisted in eco-friendly city planning in Asia, and helped bettering the living conditions of women in the Middle East and West-Africa. She also contributed to Rio+20 and the Paris Climate Agreement as part of the Sustainable Energy for All Initiative.
Throughout her career at the UN in Geneva, New York and Vienna she managed to support hundreds of women, young people and communities all over the globe. Particularly with the Ban Ki-moon Centre she now focusses on equality, empowerment and education. She is convinced that more people than ever before need the opportunity to obtain global citizen values, SDG knowledge, and 21st century skills.
She enjoys her work a lot, particularly when the impact is visible, verifiable and sustainable.