Muhammad Sagar Ali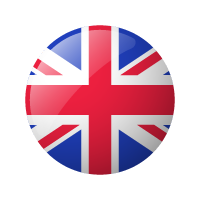 Position: Marketing and Operations Director
Quote:

Inspired by the World Summit Awards Global Congress in Mexico, I stand here today, dedicated to empowering refugees and asylum seekers and to inspire other kids like me, who still live in turmoil and deprivation, and to help them see that there is a future for them. We have a long way to go, but with determination and unity, we will overcome. Together, we will shape a brighter future ان شاء هللا !
---
Muhammad Sagar Ali is the head of marketing and operations at AILEM. Sagar has extensive
experience in managing international projects, participating in ESU debate competitions, and
holding leadership roles. Sagar's experiences include managing the precious plastic x Atlantic
Pacific sustainability project in Japan, F21 Bangladesh, Zambia's mango conservation, leading
sea cadets, UKSA, DofE and 24 Hour Race teams, producing conferences, and many more.
Sagar has also participated in STEM projects such as GreenPower Education Trust Challenge
and REV robotics, as well as represented my school in Spain and Turkey on Erasmus+
programmes. Sagar became a  WSA Youth Ambassador during the Global
Congress in Mexico. Sagar has won many awards, recently graduated from UWC Atlantic
College on a full scholarship of £+80,000 and obtained UWC Davies scholarships of more than
$700,000 to pursue further education in the legal field. Sagar wants to use his legal knowledge
to work towards a more just society. A just society is one where every individual is treated with
fairness, equity, and respect, and has equal access to opportunities and resources, regardless
of background or circumstance.
Sagar helped develop the AILEMapp project. AILEM is an app that aims to provide language
education for refugees and asylum seekers to help them integrate in a foreign country. Our
ethos is "Created by refugees for the refugees''. We work to create solutions that are tailored to
the experiences and challenges of refugees and asylum seekers. Using language to break
down intercultural misunderstandings/gaps amongst refugees and their new host country. As
the Operations and Marketing head of AILEM, Sagar leads a diverse team of 61 individuals
representing 32 countries. Sagar leverages his personal experiences to improve the lives of
families facing similar challenges. His responsibilities include managing teams, coordinating with
ambassadors and institutions, applying for grants, and overseeing marketing and
communication efforts. Additionally, Sagar is also responsible for incorporating an AI engine to
enhance the app's engagement.
Sagar's story is a remarkable testament to the triumph of the human spirit. Born into poverty and
subjected to unimaginable hardships, he endured a childhood marked by terror and cruelty.
However, through his unwavering determination, Sagar found the strength to rise above his
circumstances. Sagar refused to let his dreams be extinguished. His love for learning and
passion to help make the world a better place, fueling his determination to break free from the
cycle of abuse and create a better life for himself and to inspire other kids like him, who still live
in turmoil and deprivation, and to help them see that there is a future for them.
While his dreams were shattered by a tragic incident in a foreign land, Sagar never lost hope.
Sagar embraced new opportunities and found joy in small moments, growing through the
adversities he faced.
Today, Sagar stands as a living testament to the power of hope and resilience. Despite the scars
that still haunt him, he continues to persevere and strive for a brighter future. His story serves as
an inspiration, reminding us all of the incredible strength that lies within us. Sagar's journey is a
shining example of the indomitable human spirit, ready to empower and uplift others who may
be facing their own battles.
"Do not let your difficulties fill you with anxiety; after all, it is only in the darkest nights that stars
shine more brightly." - Muhammad Sagar Ali