Paul Hughes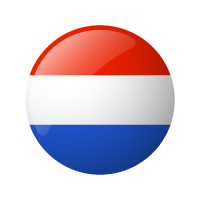 Organisation: Paul Hughes Live
Paul Hughes is a Professional Keynote Speaker. His world class speeches are innovative & informative, provocative & persuasive, & ultimately inspire practical action at any business event. Coming from a long tradition of Irish storytellers, he uses clear articulation, humour, & 'professional warmth' to connect with audiences in over 45 countries. His 25 years experience has included a multitude of corporate events (including Coca-Cola, Ikea, 3M, Mercedes-Benz, Shell, & Lego), consulting with The Vatican, and moderating discussions at the G7.
It has been said that "Paul ranks among the best & most inspiring speakers of our time" because of this unique presentation style: he draws live as speaks along ten meters of paper. Audiences are captivated, fascinated, & motivated with his Ten Meters of Thinking performance.
Paul travels the world, from his home in Amsterdam, to deliver impactful speeches to corporations across every industry. Growth is his overarching theme, which he considers to be a natural force in every business. He compares the patterns of growth in Nature with those in the business world and works with what he calls the 'Trilogy of Growth: Leadership, Innovation, & Branding'.
"Outstanding organisations have three things in common: 1) leaders who empower their people, 2) a culture of innovation that creates alternatives, & 3) a brand with a compelling story. These organisations make growth as easy as 1, 2, 3." This 'profound simplicity' in Pauls work always focuses on proven results; his knowledge is collected from interviewing 1000's of companies and successful individuals from every field to extract their model of success, including Al Pacino.