Paulo Malta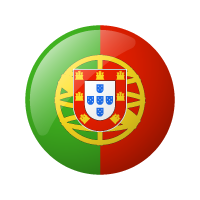 Position: Managing Partner
Paulo Malta is passionate about innovation and delivering business results. He is specialized in the areas of Innovation Management, Business Model Innovation and Customer Experience Innovation.

Paulo is Managing Partner at Innovsky, an Innovation Management consulting company focused on helping organizations achieve results from their innovation efforts, transforming opportunities into business value.

Prior to Innovsky, Paulo was Senior Advisor to the Minister of the Presidency and Administrative Modernization in the Portuguese Government, having been responsible for the creation of LabX, the experimentation Lab for the Portuguese Public Administration with the purpose of embedding an experimentation culture within the public administration.

With more than 25 years of professional experience, Paulo received several awards like Cisco Chairman's Club and Alcatel President's Club due to his business performance. Paulo's background in Electrical and Computers Engineering is enriched by post-graduate degrees in Management and in Investments & Financial Markets.

He is an experienced public speaker and an innovator committed to making things happen. He provides mentoring and coaching to start-ups in the areas of Management, Business Models, Business Development and Team building.