Peter Tschernig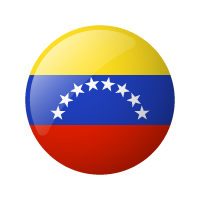 Organisation: CAVEDATOS / ISOC / WordOnTech.com
Peter Tschernig (AKA Cernik) is the Executive Vice-President of the Venezuelan Chamber of Information Technology and Electronics (CAVEDATOS), General Director of TecnologiaHechaPalabra, an Ibero-American portal for science and technology news and information; and Managing Director of PTPP, a Digital Content Producer and Digital Marketing startup.
Until recently Mr. Tschernig donated his time as Executive President of the Venezuelan Chapter of the Internet Society (ISOC Venezuela). He has also occupied high positions in different multimedia organizations: VP of the Venezuelan Phonograph Producers Association, President of the Venezuelan Chamber of Video Producers, President of the Latin American Federation of Video Producers, VP of the Venezuelan Council on ITC, and other professional associations. In media outlets, Mr. Tschernig was for decades the Editor in Chief of Computerworld and Producer of a Science and Technology radio programme (Tecnologia Hecha Palabra) at several radio stations, more recently at Circuito Triple F/Jazz 95.5 FM, for which he received the City of Caracas Award for Scientific Journalism and other recognitions. He has also occupied teaching positions in computing engineering.
Besides several dozen advanced professional technical certifications, Mr. Tschernig holds university degrees in Computer Engineering, Public Communication (Journalism) and Marketing/Advertising.