Rashed Al Snan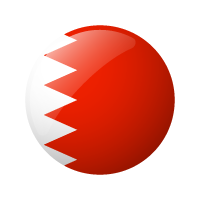 Organisation: Bahrain Technology Companies Society (BTECH)
Academic qualifications
Has a Master in Business Administration (MBA) in Marketing from Bahrain University and a Bachelor Degree of Engineering in Electrical and Electronics from Plymouth University, UK.
Professional experience
CEO & Board Member in Etisalcom Bahrain Co WLL, he owns 7.042% of the ownership of Etisalcom Bahrain Co WLL, and having worked in Bahrain Telecommunications Company (Batelco) over 31 years.
2000- 2005: Senior Manager New Business Development, Batelco.
2003-2004: Senior Manager Regional Operations, Batelco, Bahrain
1999-2003: Executive Director, Batelco Jeraisy Limited, Saudi Arabia
1997-1999: Senior Manager New Business Development, Batelco, Bahrain
1996-1997: Senior Manager Network Design & Development, Batelco
1992-1996: Telephone Switching Development Engineer, Batelco, Bahrain.
Social contributions
Secretary in Bahrain Technology Companies Society ( BTECH).
Board Member of Arab ICT Union.
Was awarded in 2001 by HE Sheikh Mohammed bin Rashid Al Maktoum, Crown Prince of Dubai and UAE Defense Minister, the e-achiever of the year award from Arabian Business.com for his work in the joint venture between Batelco (Bahrain) and Jeraisy Computers (Saudi Arabia).