Razan A. Nasr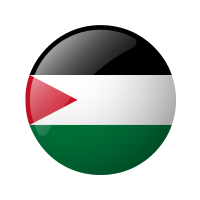 Position: Head of Stimulation and Exploration Department.
Organisation: Higher Council for Innovation & Excellence (HCIE)
Razan has been working on different projects and programs among her positions, and responsibilities as Acting Head of Stimulation and Exploration Department. She was the General Coordinator for the 3rd National Forum for Palestinian Ecosystem, the 4th National Forum "4th Industrial Revolution", and 5th National Forum "Innovation and the Pandemic" which was the 1st Virtual Forum in Palestine. As well as, the Assistant Coordinator for the 2nd National Forum for Scientists. She is also working on international projects funded by Erasmus+ and EU as a national coordinator, and a good moderator for sessions in different aspects: Industry 4.0, Power Engineering, build a fast-growing tech Startup, IoT, and entrepreneurship in general. Razan has a vision as a future leader so she is designing a simulation program that leading the discovery of young innovators from schools and universities; "Solve it Challenge" which is organized yearly by the HCIE for 3-day events, and BUSALA Innovation Challenge that is organized by HCIE & PICA.
For national part, she is working with the Palestinian Ecosystem in the field of Innovation and Entrepreneurship to consolidate this culture among the Palestinian society, testing & evaluating engineering projects, overseeing the incubation process of startups, organizing events that at cultivating the culture of innovation and entrepreneurship. She is a member of the evaluation committee for different incubators and competitions: Technovation, Hult Prize, BUSALA Innovation Challenge, Solve it Challenge, Al Nayzak, HCCI, etc. And member of the Innovation and Excellence Committee at Palestinian Engineers Association, and TISC with WIPO.