Ryan Gersava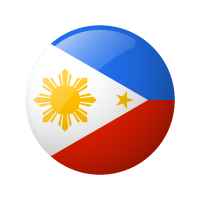 Organisation: Virtualahan
Ryan is the Founder of Virtualahan, a tech social enterprise that is breaking down employment barriers for Persons with Disabilities and other disadvantaged groups using the equalizing power of technology. The company was founded after he experienced social exclusion in the workplace because of his medical condition.
Ryan is also a Global Shaper and SDG Champion. He has spoken at the World Economic Forum, Global Disability Summit, Youth20 at the G20 Summit, debated at the United Nations and has been featured on Bloomberg TV, CNN, Pioneer's Post and other international media.
Ryan is the first Filipino to ever receive the Inspired Leadership Award for his work in Diversity and Inclusion and Future of Work on a global scale. Virtualahan is also the first Filipino Company to win as the Global Champion for the Young Innovators Award and Google Business Stories Award.
Ryan is committed to help in building the future of work that leaves no one behind.