Safa Nasserldin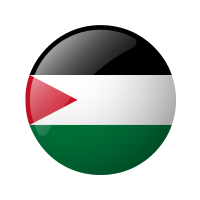 Organisation: Alquds University
I consider myself as inspiring for lots of ladies in my region:
Senior executive with more than 12 years of leadership experience.
Currently Vice President for Jerusalem at Alquds University.
1st Female Minister for ICT 2012-2014.
Technical Assistant to Minister 2010-2012, E-gov General Coordinator and team leader for National Team for Systems & Information Security.
Dean for Hind Husseini College for Women at Alquds University.
Board member in the Higher Council for Innovation and Excellence, Palestinian Incubator for Energy, Girls in Tech Palestine, Academy for Science and Technology among others.
Jury member in several awards related to innovation and entrepreneurship.