Sallyann Della Casa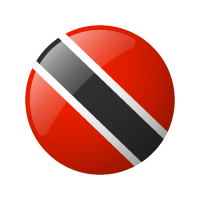 Organisation: Growing Leaders Foundation (GLF)
Country: Trinidad and Tobago
Sallyann Della Casa is the Lead Tree Shaker of the Growing Leaders Foundation (GLF). The Foundation, based in the Caribbean and the Middle East, focuses on Awakening the Potential of our Leaders of Tomorrow.
Clearly in her second act, Sallyann, a lawyer and urban planner by education and experience, utilizes her divergent upbringing, natural talent and education (Canada, USA, Trinidad and Tobago, Switzerland and Dubai) to:
- Develop cutting edge soft skill curriculum and corporate social education experiences for Companies, Educational Organizations and NGOs.
- Publish two magazines (Lead Up focuses on youth leadership and Hive focuses on Social Entrepreneurship), and
- Grow socially conscious entrepreneurs through her Social Enterprise Hive platform (the only Social Enterprise platform for start-ups in the Caribbean).
Sallyann views the Foundation's work growing great leaders as her legacy to the world. Since inception in 2010, the Foundation has impacted the lives of thousands of youths.