Samar El Sheikh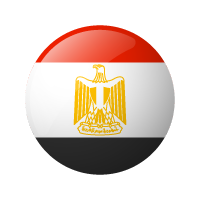 Position: Partners Development Unit Manager
Ms. Samar El Sheikh is the Partner organizations Unit Manager of the Information Technology Industry Development Agency "ITIDA", the implementing arm of Egyptian Ministry of Communication and Information Technology.
She is responsible for overseeing the implementation of the memorandum of understanding between ITIDA and its 3 partner organizations from the civil society, to undertake various integrated activities serving the development of the Egyptian IT sector on the national and international level. In addition to ensuring efficient spending of an allocated fund to these organizations of over 30 Million L.E, through constant coordination between the ministry, ITIDA and the partner organizations.
She was also a member in the selection committee for the best start up ideas presented by Egyptian youth, to be nominated for a fully covered participation in 2017 CES conference in Las Vegas.
She was the event manager of the first E-learning Africa conference to be hosted in Egypt. She executed and planned all conference logistical and structural preparations.
Since 2016 Ms. Samar became a member in the subcommittee for e-commerce that published the recommendations for efforts needed for the Egyptian E-commerce industry to reach a competitive advantage, through suggesting methods to face the challenges faced by this industry in Egypt.
In 2007, she worked as the Technical Assistant to the Advisor of the Minister of Communications and Information Technology.
In 2005, She was Associated Consultant in one of the largest Finnish companies in the field of management consultancy, Avanati Management consulting.