Sharmishta Sivaramakrishnan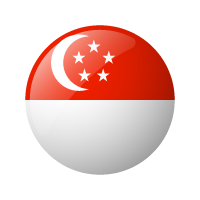 Position: Strategy Consultant
Organisation: EY-Parthenon
A proud Singaporean, Sharmishta was raised across the Middle East, Europe, South and Southeast Asia. Passionate about global governance, sustainable development and macroeconomics, Sharmishta is committed to strengthening public-private cooperation, designing innovative public policy, and amplifying youth engagement.
Prior to her current role as a strategy consultant at EY-Parthenon, Sharmishta served in the Government of Singapore as well as worked at organisations committed to public impact such as the World Economic Forum, and the United Nations.
Sharmishta is the Youth Ambassador for World Summit Award, a member of INSPIRIT, a fellow of the Harpswell ASEAN programme in Women's Leadership and an Executive Committee member of SINDA Youth Club.
Sharmishta is also an amateur photographer and freelance writer. She has published her work on platforms such as Forbes, the World Economic Forum Agenda, GlobalCitizen.org, ASEAN Post, Times of India, and the Harvard Kennedy School's Singapore Policy Journal.