UniVation: European Young Innovators Festival
Part 1: Nov 30 - Dec 21, 2022
Students from 2 universities in Graz join the pitching sessions of the European Young Innovators and work together with the winners on the improvement of their ventures. The European Young Innovators all have their passion for a better tomorrow in common, presented in form of outstanding digital solutions, tackling the current crises and creating new possibilities. Topics ranged from a platform for Ukrainian migrants, a digital memorial, and the increase of parliamentary transparency over fighting the climate crisis by reducing microplastics or provide zero waste oat milk to new ways to increase inclusion.
12 student teams, 6 from FH Campus 02 and 6 from FH Joanneum, work for 3 weeks on improvements for 9 ventures from 8 countries.
On December 21, 4-8pm, the students present their work in form of 12 pitches in front of an international jury - and of course their venture hosts. 3 teams will be announced winners of the WSA UniVation program directly after the pitches.
The pitching session is an open event, moderated by - the one & only - Connor Sattely.
The international jury announced 3 winners:
Students from FH Joanneum working on WeUse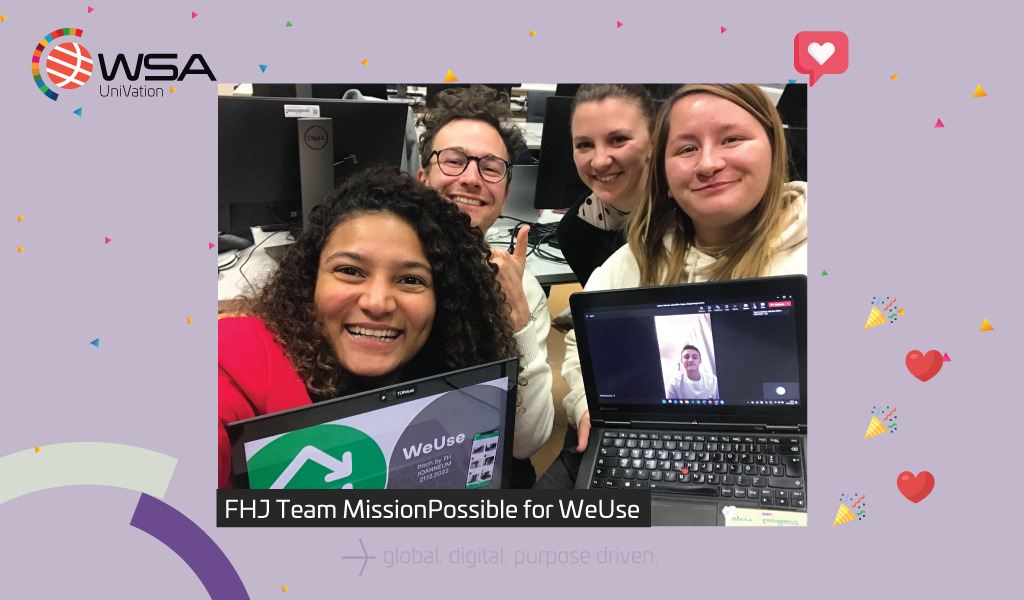 Stefanny Lizeth Ariza Effer
Ariza Effer Igari-Szabo
Johanna Christine Ladner
Jürgen Leinmüller
Kevin Steigenberger
Students from FH Campus 02 working on DBOX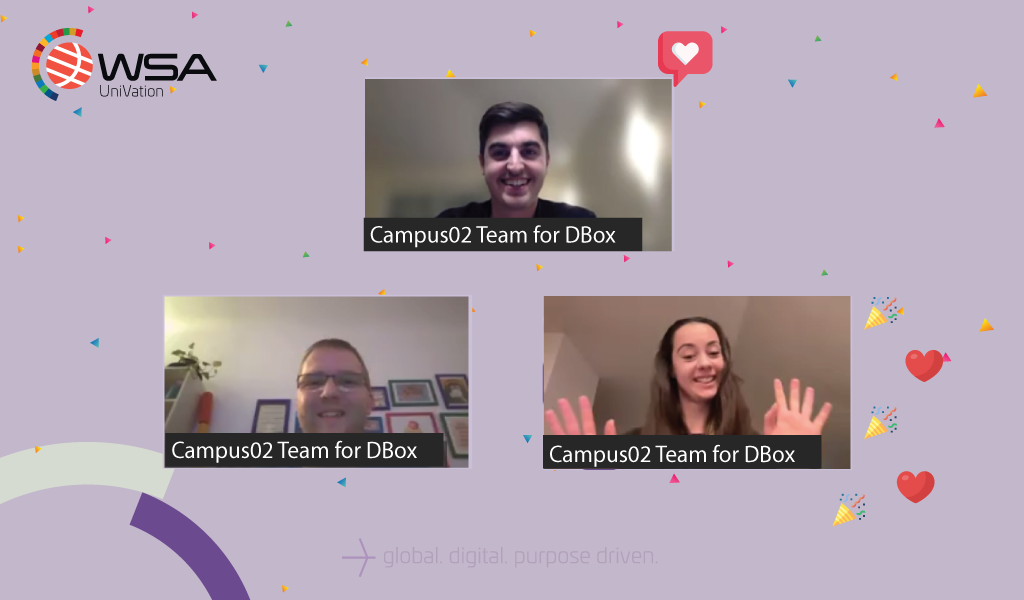 Victoria Christina Pilich
Christian Sascha Fornara
Ilva Kotori
Dominik Möstl
Gregor Markus Pucher
Students from FH Joanneum working on DBOX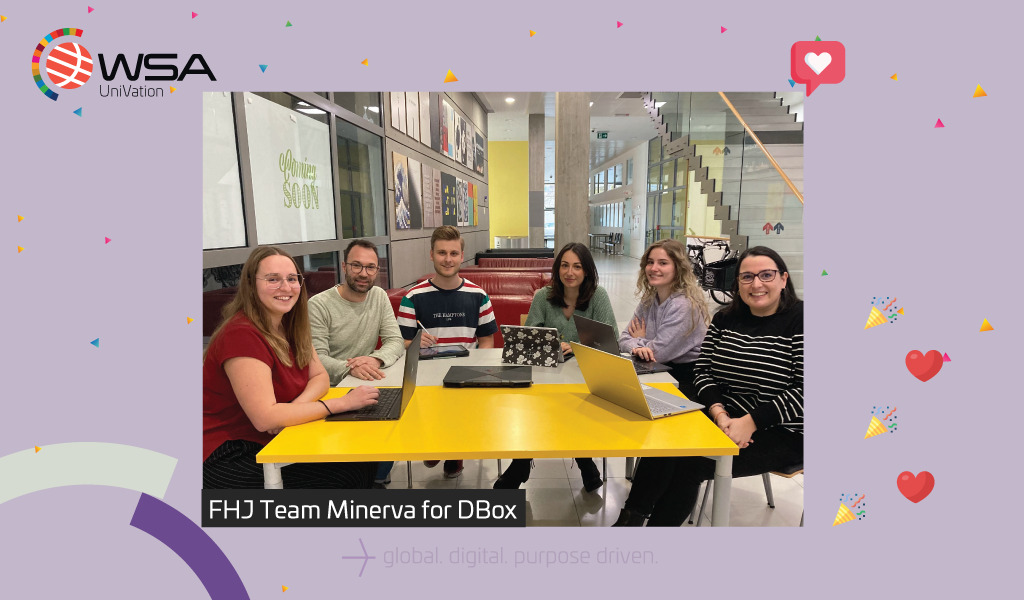 Moritz Bauer
Sarah Bernard
Philipp Lukas Christopher Hießberger
Kitti Ribár
Lisa Schiendorfer
Livia Stranz
UNIVERSITY PARTNERS
JURY