WSA AND WSYA GLOBAL CONGRESS 2009 MONTERREY
WSA honors the World's Best in e-Content and Innovation
Monterrey, Mexico, September 2 - 5, 2009
The World Summit Award (WSA) honoured the best projects in e-Content and e-applications from around the globe at the Gala Events in Monterrey/Mexico, which took place from September 2-5, 2009 in collaboration with the United Nations GAID Global Forum and leading Mexican Online publication Indigo Brainmedia.
This year 545 national finalists from the United Nations Member States were selected by 34 eminent e-Content experts in New Delhi earlier this year. The submitted projects from 157 countries participating in the 4th edition of the WSA were nominated in one of the eight WSA categories to receive global acknowledgement as the world's Best in e-Content. Australia, Austria, Canada and New Zealand dominate this years winners list.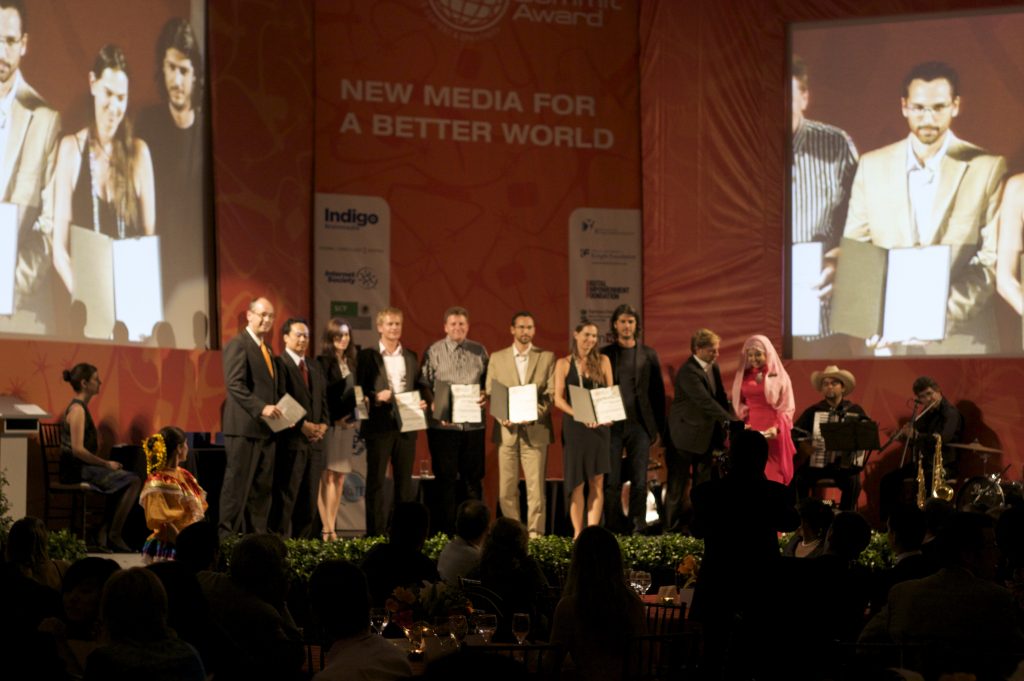 The four-day celebrations in Mexico provided a unique opportunity to meet and connect with WSA and WSYA winners, ICT experts, business leaders, multimedia producers and young creatives as well as government and business leaders. An exhibition provided a context for networking among excellent multimedia producers and designers and a good number of cooperation deals were made. WSA winners' presented in a talk show conference their most outstanding products.
HIGHLIGHTS:
WSA Winners Conference - the 40 WSA Winners teams selected from around 20.000 applications from all over the world took stage time to present their awarded projects.
The WSA and WSYA Gala Celebration - the highlight of the entire WSA process 2008/09 and a unique ceremony to honor excellence in multimedia and e-Content creation.
The Content Caves - an exhibition offering a platform to present the world's best practice examples of innovation in e-Content.
2009 was the 4th time that the World Summit Awards are given in eight e-content categories.
WSA Winners 2009: