Accessibility for all!
Interview with Cid Torquato
Accessibility can mean various things, depending on one's own background and needs. For half of the world's population (about 3.7 billion people) it means being able to use the internet. While 87% of people in developed countries were online in 2019, only 47 % in developing and 19 % in least developed countries accessed the Internet. Especially marginalized groups, and people with disabilities face additional barriers in accessing the internet, including affordability barriers and limited access to devices, programs, and websites. (more)
December 3 marks International Day of Persons with Disabilities to remind the world that accessibility is multifaceted and to leave no one behind. Especially in times of crises, it is crucial to work together to find innovative solutions for and with persons with disabilities, to make the world a more accessible and equitable place.
WSA's National Expert from Brazil, Cid Torquato, a WSA companion of the first hour, had built a successful carrier in business development and founded the Brazilian Chamber of e-Commerce in 2001. During the WSA Grand Jury Meeting in Croatia 2007, he broke his neck, losing 80% of movement.
Cid reinvented himself, finding harbor in the public service. He is now an activist for the rights of persons with disabilities and a well-known government official. His mission is to raise awareness about disability, inclusion, and accessibility.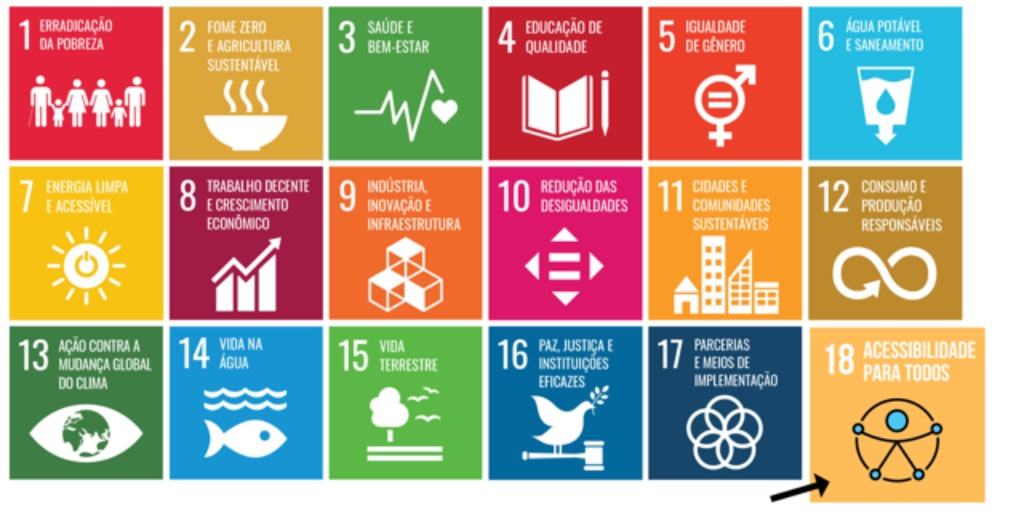 Please introduce yourself.
Cid Torquato: My name is Cid Torquato, and I was born in 1963 in Mogi das Cruzes-SP, Brazil. I studied law, but built a carrier in marketing and business development, and founded the Brazilian Chamber of e-Commerce in 2001. I broke my neck in 2007 at a WSA Grand Jury Meeting in Brijuni, Croatia. In the aftermath, I was appointed city of São Paulo Secretary for Persons with Disabilities, 2017-2020. Over the years I received the ABEMD and State of São Paulo awards for inclusive projects. I have authored books on the digital economy and entrepreneurship for persons with disabilities and am currently working as CEO for ICOM Libras.
I have lived in the same building for the last 40 years with my wife and two children.
What is your relationship with WSA?
Cid Torquato: I began collaborating with WSA in 2003, at the prep meetings for the World Summit on the Information Society in Geneva and have been able to promote WSA in Brazil without interruption since then. WSA in Brazil has more and more supporters and partners every year as recognition of its importance spreads within our Digital Economy. We hosted a Youth Award Congress in 2015 and now hope to be able to bring a WSA global event to São Paulo in the next few years.
I am proud to be part of WSA and consider Peter Bruck as one of my strongest references. While traveling now for me is quite troublesome and even dangerous, I still consider WSA events as the best in content, with top speakers. They are an excellent opportunity to really network with experts from all over the world.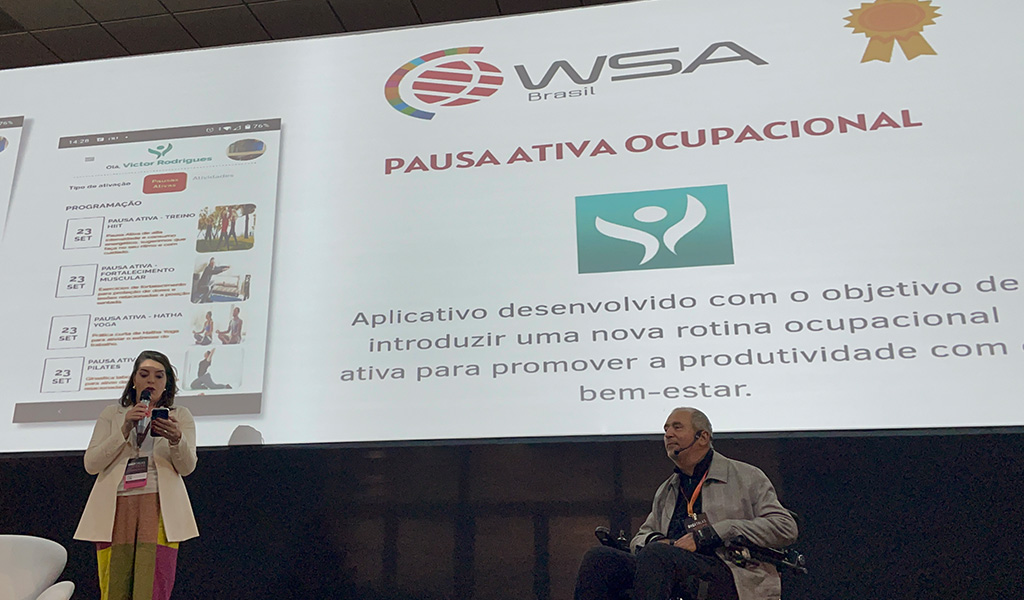 In 2007, you broke your neck at a WSA event in Croatia. Would you tell us more about what happened and how it changed things for you?
Cid Torquato: I spent a beautiful week in Brijuni, working hard as a juror and doing lots of exercise, running, swimming, biking and horseback riding. On the last day, at the end of our farewell party, I decided to go for a swim, miscalculated the depth of the water, hit the bottom with my head and broke my neck. A real catastrophe. I lost 80% of my mobility and had to reinvent myself.
Doors closed, others opened, and I found harbor in the public service. I went to work for the São Paulo State Secretariat for the Rights of Persons with Disability, where I ascended to Deputy Secretary. I mostly worked with assistive technologies, from research to providing the end user with new options.
One great irony was, that I first learned about Digital Accessibility in Brijuni, five days before the accident, since one of the criteria to judge projects is its compliance with W3C recommendations. After that, in everyday life, I had to learn it the hard way.
What was your professional focus before the accident and how did that change?
Cid Torquato: After studying law, I worked in the areas of communications, marketing, public and governmental relations, policy making, fund raising and business development. In 2001, I idealized and founded the Brazilian Chamber of e-Commerce (Câmara Brasileira de Comércio Eletrônico), which, as executive director for five years, I led to become the most important multi-sector association of the Digital Economy in Brazil and Latin America, representing over 160 leading companies from the main sectors of the Brazilian and Latin American markets.
After I broke my neck, I became an activist for the rights of persons with disabilities and a well-known government official, having worked for the state government of São Paulo from 2008 to 2016. In 2017, I became Secretary of Persons with Disabilities for the City of São Paulo. So far, it has been the most demanding, but also rewarding professional commitment I had. My team and I work tirelessly to serve over one million citizens with disabilities, most of them in the poorest sectors of the city.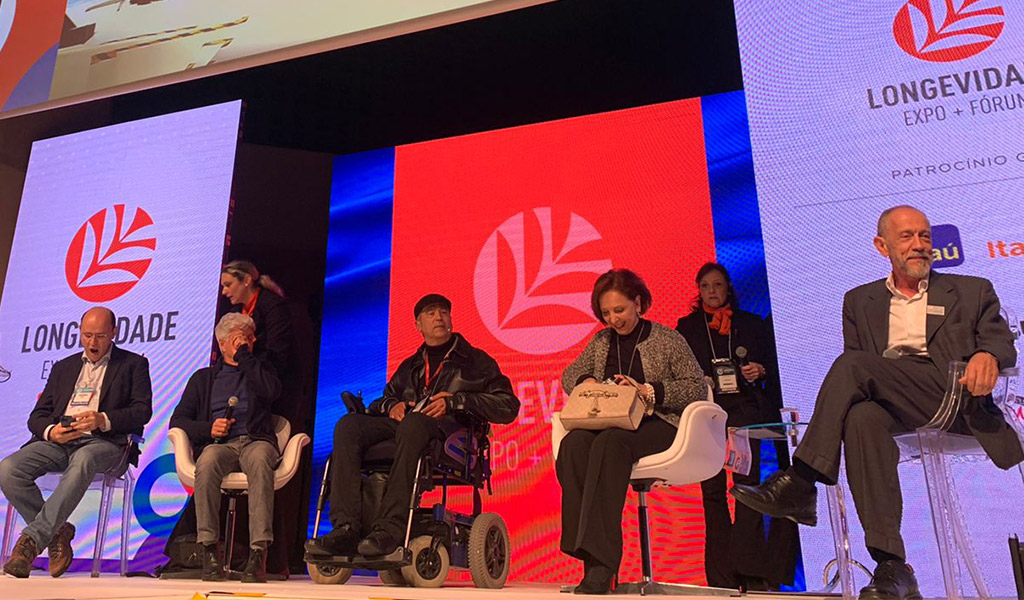 Tell us about your work on behalf of persons with disabilities.
Cid Torquato: As both State and Municipal Secretary for Persons with Disabilities, I have been involved in projects of city infrastructure, urban mobility, digital inclusion, assistive technologies, rehabilitation, entrepreneurship and employment of persons with disabilities and other minorities, in emblematic programs and policies. I give public talks and participate in events and seminars.
People know very little about disability and accessibility, and it is part of my mission to evangelize about it. Less than 1% of websites are fully accessible, negatively impacting millions of persons with disabilities in digital transformation.
My contribution to the cause goes beyond only talking. I created the national Certification on Digital Accessibility for websites and the working group created the first Brazilian standards on the matter, a historical achievement in the field.
At the WSA Global Congress 2022 a part of the panel discussion in the category "Inclusion & Empowerment" was about accessibility as a possible new SDG. Where do you see the biggest need for action when it comes to digital accessibility?
Cid Torquato: I launched the campaign for the creation of the 18th Sustainable Development Goal – Accessibility for All! Globally, over 1 billion people have disabilities and are impeded to exercise basic human rights for the lack of accessibility and assistive technologies.
As a structural matter of its own, it can't be between the lines of other goals. It has to be explicit, in-your-face, a goal in itself. Actually, its absence shows the tremendous prejudice and ableism deeply marked in the "collective unconscious" of humanity throughout history.
Besides, 17 SDGs make no design sense. Why leave the last slot blank when the world is lacking so much in sustainable development change?