Hack the Digital Divide @ WSIS Forum 2023
The annual WSIS (World Summit on the Information Society) Forum brings together leaders and representatives from governments, civil society, the private sector, and international organizations. The main aim of the forum is to enhance information exchange, knowledge creation and sharing of best practices, while identifying emerging trends and fostering partnerships, taking into account the evolving Information and Knowledge Societies.
Since it's initiation in 2003,  WSA participates in the WSIS Forum. This year, WSA hosts the interactive workshop "Hack the Digital Divide" and WSA Chairperson Peter A. Bruck participates in a High-Level Policy Session.
The WSIS Forum 2023 was held March 13–17 in Geneva, with the support of remote participation. The theme of the WSIS Forum 2023 was WSIS Action Lines for building back better and accelerating the achievement of the SDGs.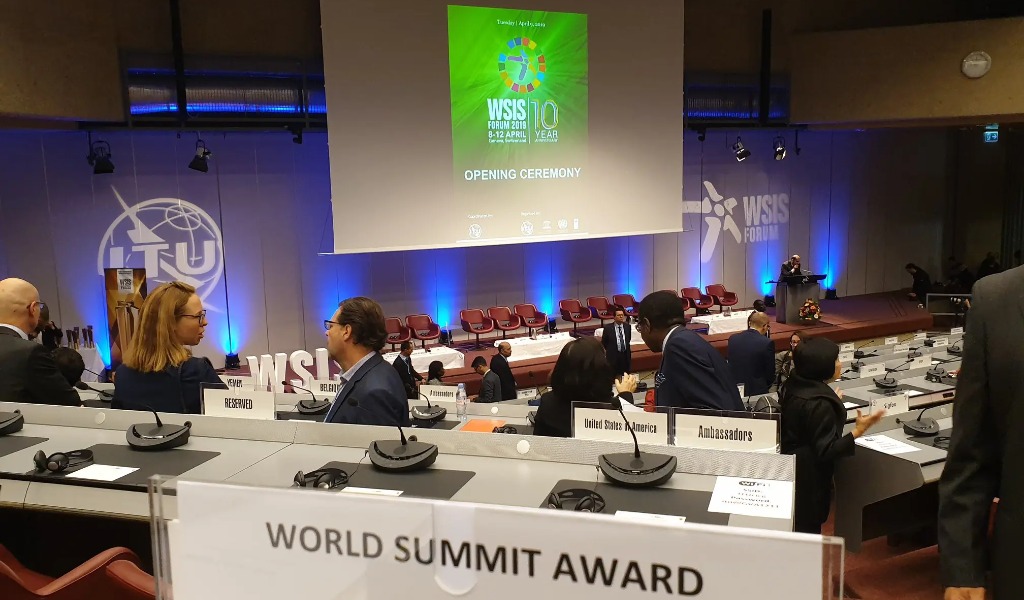 In the interactive workshop (Monday, March 13, 2023: 16:00 - 16:45 (CET)) "Hack the Digital Divide", WSA Chairperson Peter A. Bruck and WSA Executive Manager Nora Wolloch presented digital content solutions dealing with divides in gender, access, education, health, inclusion or citizen participation. These global best practices are contributing to inclusive knowledge societies. Join this interactive workshop, to share knowledge and insights how to enable purpose-driven innovation and multi-stakeholder collaboration.
WSA Chairperson Peter A. Bruck also contributed to "High-Level Policy Session 9: ICT Applications and Services / Climate Change", (Wednesday, March 15, 2023: 10:00 - 11:00 (CET)), promoting ICTs as an instrument for environmental protection and the sustainable use of natural resources. Establish monitoring systems, using ICTs, to forecast and monitor the impact of natural and man-made disasters, particularly in developing countries, LDCs and small economies.
WSA and the WSIS history
The World Summit on the Information Society (WSIS) is a United Nations-led initiative that aims to bridge the global digital divide and promote the use of information and communication technologies (ICTs) for social and economic development. Held first in Geneva in 2003, with a second phase in Tunis in 2005, guidelines were provided for implementing policies and initiatives to promote the development of the information society.
Within the framework of the WSIS Process, WSA has been initiated as Austrian memberstate initiative in 2003 as contribution to and in framework of the World Summit on Information Society in Geneva. WSA implements the WSIS action line C7 by selecting and recognizing digital content and ICT applications from more than 180 UN member states.