Krislin Goulbourne-Harry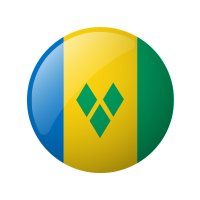 Country: Saint Vincent and the Grenadines
Krislin Goulbourne-Harry migrated from Jamaica to St. Vincent and the Grenadines in 2009. She studied Computer Science and Information Technology at the University of Technology Jamaica where she graduated with honours in 2007. She proceeded to teach CAPE Information Technology for one year at her Alma mater where she received a 100% pass rate.
Krislin Goulbourne-Harry is the founder of EKAPPS, a Software Engineering company that helps businesses achieve their unique needs through customized software solutions.
She has created software such as:
Smart Schedules
Point of Sales
Student Registration and Maintenancev
Student Portals
Payrolls
Project Management
Tourism

just to name a few.
She has also created a number of websites in and around St. Vincent that are both maintained and hosted by EKAPPS.
Krislin is a Software Engineer at the Community College where she also lectures Website Design part time.
She holds a second degree black belt in the art of Taekwondo, and is a part owner of the Yin-Yang Martial Arts & Fitness Center located in Kingstown St. Vincent.