Monica Talan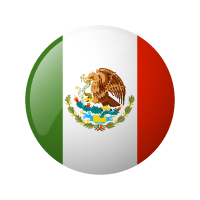 Organisation: CryptoConexión
Monica Talan is a seasoned communications professional and entrepreneur working to onboard individuals into the decentralized world, creating educational content and programs focused on blockchain, crypto, Web3 and the Metaverse.
Monica is known for her ability to take complex issues and create effective communications programs to engage with target audiences and deliver results that include positioning, behavior change, and consumer engagement. She is using this experience to build a Spanish-language platform to drive awareness and engagement in crypto, blockchain, and NFTs. www.cryptoconexion.com launched October 31, 2021.
A life-long learner, she has completed MIT Executive Education online programs on Artificial Intelligence in Business, Cryptocurrencies, and Blockchain Technologies. Monica is passionate about diversity, gender equality, and entrepreneurship. She has been an advisor for the Google Launchpad and has offered workshops on positioning for Morgan Stanley's Multicultural Innovation Lab. She is currently an advisory council member at the Blockchain Council.
Previously she built and led communications teams at Vrio Corp, a leading digital entertainment provider in Latin America; ADT, the security provider. She served as Chief Communications Officer for Univision, the Spanish-language media company. She also served as Chief Mission Officer of EdTech startup Genius Plaza and co-founded her consultancy, working with startups and consumer brands. Before Univision, she spent ten years at Fleishman-Hillard working with leading organizations including AT&T, ONDCP, and Procter & Gamble.