Nayla Fahed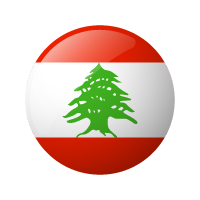 Position: Co-founder and CEO
Organisation: Lebanese Alternative Learning
Nayla Zreik Fahed holds a Ph.D. in French literature. After volunteering in hospitals to teach children suffering from chronic illnesses, Nayla felt the need to develop alternative solutions to prevent school dropouts. This led to the creation, with several colleagues, of the e-learning platform Tabshoura and the foundation of the Lebanese Alternative Learning (LAL) NGO in 2014. The Syrian refugee crises amplified the need to address a bigger social problem, hence the need to develop creative and efficient ways to help vulnerable children keep up with school.
LAL became the focus of Nayla's energy and attention. She resigned from her teaching position at Saint Joseph University in 2016 to devote herself to her new mission.
Nayla is a Malala Champion, advocating for the right of girls to 12 years of quality education. She represented LAL in several conferences and seminars world wide.