Panos Katsampanis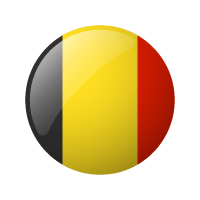 Organisation: The European Sting
Panos is the Co-Founder of The European Sting, Europe's fastest growing media brand.
At the age of 25 he created in Brussels The Sting amidst a great deal of mature and saturated market. In a year's time he managed to get all the European Commissioners to write exclusively for The Sting, which is until now the only media that the EU officially endorses for its top quality.
At the age of 27 he was the only Greek participant at the World Economic Forum in Davos and G20 in Antalya, Turkey.
Today, he owns a globally known media brand enjoying unique for the market co-operations with various international organizations like the United Nations. World leaders, UN Under-Secretary-Generals, top influencers and the world's most powerful youth they all shape the globe's agenda through The Sting.
Prior to that, Panos held various senior management positions in multinational corporations and the UN.
He speaks 8 languages and possesses a M.Sc from University College London in Cognitive Psychology and Neuromarketing with Distinction, a M.Phil and a PhD in Political Science from King's College London. His PhD uncovered uniquely the voting behaviour at the 2016 UK referendum incorporating the Nobel prize Prospect Theory.