Sachi Wickramage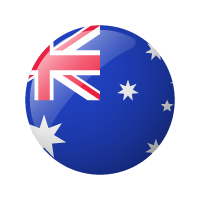 Position: Serial Entrepreneur
Quote:

"What we do through digital innovations and as digital innovators do not necessarily have to be disruptive technological advancements. But, ones that aspire to make a better Social Impact. WSA contributes to the UN Sustainable Development Goals agenda by giving an opportunity to digital innovators from over 180 UN countries to showcase their ability to accelerate positive Social Impact by aligning their work to the 17 SDGs. During this summit, the best problem solvers from around the world gather under one roof and take part in interactive knowledge sharing sessions, smart discussion forums and various networking events. Eminent speakers take the stage and disseminate knowledge across various fields of expertise, providing thought-provoking inspiration to all attendees. I truly admire the perfect planning and execution of each aspect of the summit where WSA panel always treats everyone like family. By just participating in the WSA, one learns and grows more within few days that would have in months."
---
Sachi Wickramage, a strategist, serial entrepreneur, and a sustainability advocate, specializes in Usability Engineering, Mobile Apps, Cloud Apps and SaaS. With his diverse expertise and unwavering passion, Sachi is a driving force in fostering digital innovation and global positive impact.
As CoFounder, COO & CPO at i4T Global, Sachi leads the development of an Innovative Customer Experience Management (CXM) Platform designed for the Field Service Management, Real Estate/Strata, Facilities and Service sectors. In this capacity, he oversees the company's entire operation, digital innovation, and product strategy while managing a highly skilled global team.
Prior to focusing on i4T Global, Sachi held the position of Head of Operations & Product Development at hSenid Software International. Throughout his 10+ years at the hSenid Group of Companies, Sachi successfully managed over 50 large, highly scalable IT projects across a wide range of sectors, including Telco, HR, eCommerce, Finance, Healthcare, Government Services, and Entertainment.
With a strong passion for Mobile Apps, Sachi has led over 100 Mobile App ventures during his tenure. He CoFounded mobile/wearable apps FlipBeats and Expense Tracker 2.0, which have collectively garnered 13 international awards, generated significant media buzz, and amassed over million downloads across multiple platforms resulting in noteworthy commercial success.
Prior to joining hSenid Software International, Sachi served as an MIS Consultant for NDB Bank, reporting directly to the bank's C-suite.
Sachi holds an MBA with Distinction and a B.Sc. (Hons.) in Management Information Systems (MIS) from the Cardiff Metropolitan University (UWIC) UK and University College Dublin (UCD), National University of Ireland (NUI).
In addition to his professional accomplishments, Sachi has contributed to academia by lecturing in the fields of Project Management, HCI, Usability Engineering, and UI/UX at affiliates of Staffordshire University UK and the University of Wales UK. As an industry leader, Sachi is committed to promoting sustainable innovation and shaping a better future on a global scale.
Articles by Sachi Wickramage: