PRESSROOM: European Young Innovators Festival 2021
DIGITAL. PURPOSE DRIVEN. EUROPEAN. – FROM CLIMATE JUSTICE TO CLOSING KNOWLEDGE GAPS.
The 15 European Young Innovators 2021 demonstrate how young social entrepreneurs offer new solutions to protect the environment, educate people, reach gender equality, and offer new ways to citizen participation. The solutions are marked by relevance, quality, and immediate impact in their communities.
European Young Innovators 2021
Press releases and Social media Spread the word
VISUALS
Logos and visuals (Click to see & download)
PR & MEDIA RELATIONS
Manuela Wagner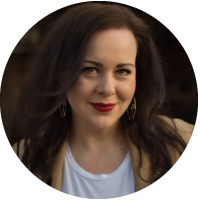 Global Community Manager, WSA
mailto: manuela@wsa-global.org
Tel: +43 660 630408 7
ICNM; International Center for New Media
Leopoldskronstraße 30 | AT - 5020 Salzburg
Thurngasse 8, Top 3 | AT- 1090 Wien
Partnership & Events, WSA
mailto: matthias@wsa-global.org

Join the European Young Innovators Festival 2021 | Online on November 24th!