PRESSROOM: WSA Global Congress 2022
LOCAL CONTENT ENRICHING THE 'COVID CONNECTIVITY BOOST'
GLOBAL. DIGITAL. PURPOSE DRIVEN.
Selected from 380 nominations from 182 participating countries, the 40 WSA Winners 2021 provide an excellent collection of solutions, contributing to the achievement of the UN SDGs.
The Young Innovators 2021, young entrepreneurs under the age of 26yrs, use their creativity and entrepreneurial skills to build a world for everyone, so technology not only supports, but impacts lives for the better.
Press releases and Social media Spread the word
VISUALS
Logos and visuals (Click to see & download)
Join the WSA Global Congress 2022 - Hack the Gap | Online March 22 - 24!
PR & MEDIA RELATIONS
Manuela Wagner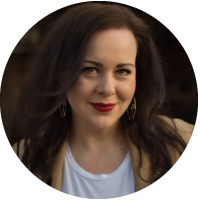 Global Community Manager, WSA
mailto: manuela@wsa-global.org
Tel: +43 660 630408 7
ICNM; International Center for New Media
Leopoldskronstraße 30 | AT - 5020 Salzburg
Thurngasse 8, Top 3 | AT- 1090 Wien