WSA WINNERS 2020
AI, BIG DATA AND MACHINE LEARNING - THE WSA TOP 40 OF 2020 UTILIZE TECHNOLOGY WITH SMART CONTENT TO HACK THE WORLDWIDE GAPS
Modern technology combined with a social cause and smart content not only solves problems, it enhances equality, information access and inclusion. The WSA Winners 2020 provide a meaningful selection of worldwide content driven applications with positive impact – 40 solutions from 26 countries made it to the worldwide top 40.

The challenges of 2020 have caused the world to rethink its systems and structures. Especially digital content has become a real problem solver, be it for remote working, online learning, healthcare or creating more sustainability. The 40 WSA Winners 2020 focus on the world's most pressing issues – be it climate change, Health, Agriculture or Gender Equality - and providing digital solutions to react to the global pandemic.
Digital impact solutions range from AI enabled lung monitory system from Finland to Big Data & deep learning language-free pedagogical training program for learning early math abilities independent of language proficiency from Luxembourg, from gamifying saving from Chile to utilizing Big Data to offer integrative support for travellers with disabilities and senior travellers solution from Israel.
This is just a small selection of the content driven services and use of digital means to provide a positive impact offered by the 40 WSA Winners.
The 40 winners from 26 countries, selected from almost 350 nominations from 182 participating countries, offer a perfect diameter of how digital innovation solves challenges in the 21st century.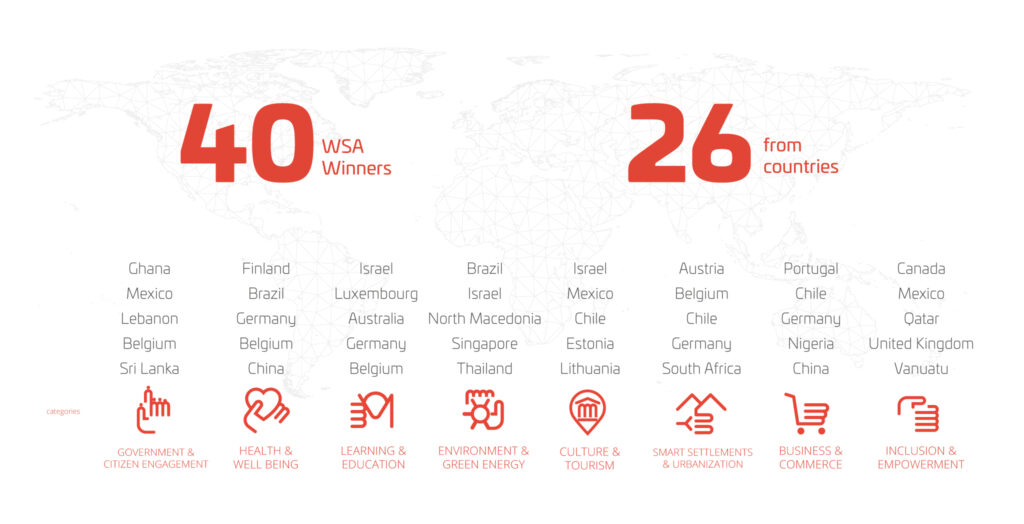 SEE HERE ALL WSA WINNERS 2020!
"The WSA Winners combine two major focus points - the commitment on the UN SDGs and solving societies issues with smart content application. Evaluated by an international expert Jury in 2 stages – a multi-stakeholder college unique in terms of diversity and background – the 40 WSA Winners have been tried for sustainability, aim, technical and strategic finesse. This year's challenges show more than ever how much digital means can offer progress and solutions. This year's WSA Winners present a wonderful showcase of purpose driven innovation and entrepreneurship." WSA Chairman Peter A. Bruck states.
The final jury phase concluded in an online five days meetings of 31 international high level experts, deciding in a democratic and transparent process on the most powerful and content rich solutions 2020.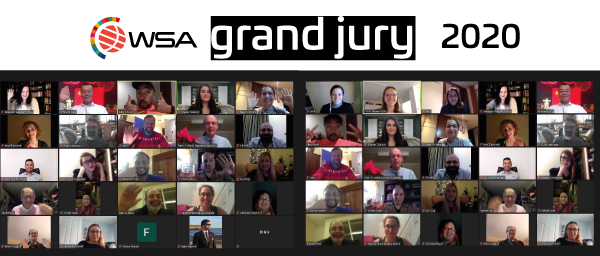 The WSA Winners of 2020 will present their innovations and receive their awards at the WSA Global Congress 2021 (March 22-24, 2021). The Congress will gather social entrepreneurs, ICT experts and policy makers, young changemakers and digital problem solvers from all around the world to discuss and share how ICTs and interactive innovations can have a positive and sustainable impact on society.