Doka
We are asking for your innovative ideas for setting up an "e-campus"!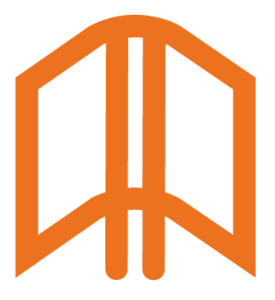 Learning & Education – implemented@Doka Group
What is our starting point?
Constant development and learning are crucial for an international company like Doka. To ensure we stay up to date with our knowledge, we are putting high efforts in further developing our competencies.
However, we do not consider the field of learning and development to stay isolated within Doka, but in close connection with our environment. Our main stakeholder is the education sector, including schools, universities and research institutions – and of course all Doka employees. As our understanding of learning goes far beyond this point, we are open to include additional partners in the long-term.
What do we want to achieve?
To facilitate our learning and developing processes, we are looking for a solution supporting us to stay in close connection with our environment – the "e-campus". With this solution, we want to exchange learnings, experiences and reflections. A contemporary approach including all the state of the art media is in focus.
We aim to exchange latest knowledge with different people out of the education sector. This can include interchanging learning results as well as jointly working on practical projects. By exchanging feedback and establishing mutual reflection loops, we expect to increase and enrich learning processes on both sides. Thereby, we want to support future generations in their development and provide them with opportunities for gaining practical experience (e.g. internships) within our business fields.
What should you consider when applying?
The designed "e-campus" should:
…provide impulses for learning and cooperation
…include innovative elements
…be easily accessible and usable internationally
…be based on state-of-the-art software and hardware
…be applicable within Doka's IT evironment
... be open to include more target groups in the long term
About Doka

Doka is a world leader in developing, manufacturing and distributing formwork technology for use in all fields of the construction sector. With more than 160 sales and logistics facilities in over 70 countries, the Doka Group has a highly efficient distribution network which ensures that equipment and technical support are provided swiftly and professionally.
As a part of the Umdasch Group, the Doka Group employs more than 6,200 people worldwide.
Please visit our website for further information: https://www.doka.com/
Join our social networks:
Whom can you contact?
Please contact us if you need any technical assistance: office@wsa-global.org
Please contact us if you have questions about the contest: researchprize@umdasch.com
... return to Josef Umdasch Research Prize 2018