European Young Innovators Festival
November 30th - December 2nd, 2020
'We're aiming for more sustainable, more digital, more prosperous economy and society. The transition we strive to achieve needs everybody. And this is why initiatives like the Young innovators are vital. You are the ones who connect, cooperate and who create bonds across Europe and beyond. We need your ideas to drive innovation in which people can trust. To ensure our digital leadership and to shape Europe's future - Your future!' Ursula von der Leyen, President of the European Commission states in her welcome statement to the European Young Innovatrors Festival!
Welcome Statement by Alexander van der Bellen, Federal President of the Republic of Austria
'The global pandemic invites us to consider how important digital innovations are. To address societal challenges, to work together, to access relevant information. To educate, to provide health solutions. And include all parts of society and to foster European solidarity and cooperation.'
Welcome Statement by Leonore Gewessler, Federal Minister for Climate Action, Environment, Energy, Mobility, Innovation and Technology
Welcome Statement by Gernot Blümel, Federal Minister for Finance, Austria
Welcome Statements by our hosting partners of the City of Graz
Welcome Statement by Siegfried Nagl, Mayor of the City of Graz, Austria
Welcome Statement by Barbara Eibinger-Miedl, Regional Minister for Economy, Tourism, Europe, Science & Research, Austria
As Regional Minister for Science and Research I am very pleased that Graz is the hosting partner of the European Young Innovators Festival. With nine universities and a high number of research facilities Styria is an international hub of research and knowledge. The exchange of knowledge across borders is essential and an important component of our success story. With a research and development quota of about five percent Styria is the innovation leader in Austria and one of the leading regions in Europe. The main factors of success are the courageous and innovative researchers and companies in our country.
I am glad that at this event also young, innovative people develop solutions for the big challenges of tomorrow. Thanks to the initiators for making the festival happen in this exceptional year. The fact that the festival is held online is just another proof of how important digital innovations are for the future.
I wish you an interesting festival full of thrilling discussions and new inspirations.
JOIN THE EUROPEAN YOUNG INNOVATORS FESTIVAL GRAZ 2020!
The European Young Innovators Festival brings together the pan-European community of young innovators who use digital technology to achieve the UN SDGs.
With the regional initiative of the European Young Innovators (EYI),  WSA connects and highlights purpose driven digital entrepreneurship across Europe.
Since many years, Graz is hosting the Festival – the perfect festival location with its universities, the green tech cluster, as city of human rights and city of design - turning into a hub for social innovation, entrepreneurship and European youth exchange.
This year, Graz is the starting point of a virtual journey across Europe. The EYI Festival will offer a truly unique insight into young entrepreneurship from all over Europe, the latest digital trends and international perspectives on innovation.
The Festival program offers the pitches of the European Young Innovators in front of an international jury, knowledge and mentoring sessions and an interactive workshop program.
International speakers will discuss how digital entrepreneurs can help to tackle the global pandemic, the economic crises and other societal challenges of Europe - Climate change, the future of Social Entrepreneurship, and Gaming for Good are only some of the highlights that will be discussed.
This Festival will not be the usual online happening, you will connect in interactive workshops, One on One meetings and Ask me Anything sessions – register now and join the journey towards the future of the Europe that we want.
Digital. Purpose Driven. European.
Gazette | WSA European Young Innovators Festival 2020, Graz!
Join the Festival and...
Be inspired by the Innovation Pitches by the WSA European Young Innovators 2020  - Digital solutions impacting society by Young Entrepreneurs
Gain new skills in engaging webinars
Discuss how we can contribute to a united Europe, showing solidarity and learning from each other
Meet international experts and ask them anything
Collaborate with international students from all across Europe
Celebrate the European Young Innovators 2020 during the award ceremony with high level attendees and contributors
Learn about Entpreneurship during the Covid-19 pandemic
Join Interactive Discussions about Green Tech
Engage in the lates on Games for Good
European Young Innovators Festival Graz key participants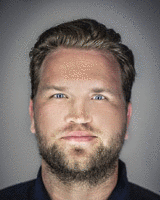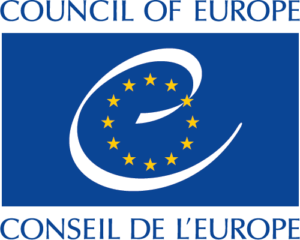 "Under the auspices of the Secretary General of the Council of Europe, Ms. Marija Pejčinović Burić"
The WSA European Young Innovators - check out former winners!
JOIN EUROPEAN YOUNG INNOVATORS FESTIVAL GRAZ 2020!