European Young Innovators Festival
The European Young Innovators Festival celebrates digital solutions and creativity of European Youth. This unique event combines knowledge – innovation – networking – inspiration – motivation, taking place in Graz from November 30th to December 2nd, 2020.
THE EUROPEAN YOUNG INNOVATORS – AN INITIATIVE IN THE FRAMEWORK OF WSA
The European Young Innovators (EYI) is a pan-European initiative, highlighting and encouraging purpose driven digital entrepreneurship. The initiative demonstrates how young entrepreneurs can make a difference. EYI is a yearly recognition of a young Europe-wide community of innovators who use digital technology for the benefit of society, that culminates in the European Young Innovators Festival for the committed Europe-wide community and the winners.
The festival brings together a truly global community of social entrepreneurs, tech start-ups, government partners, corporates and international organisations, believing in the power of technology.
This time, Graz will travel to you - the Festival will be a virtual journey across Europe, connecting people and exchanging ideas. To discuss the future and the Europe that we want. To connect young purpose driven innovators to increase our social impact. Graz will be the Festival´s home base with its universities, its green tech cluster, as city of human rights and as city of design.
Stay tuned for more!
JOIN THE EUROPEAN YOUNG INNOVATORS FESTIVAL
Under the patronage of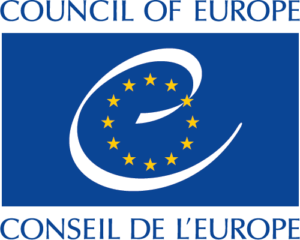 "Under the auspices of the Secretary General of the Council of Europe, Ms. Marija Pejčinović Burić"
The WSA European Young Innovators - check out former winners!