Meet the new WSA Experts
As one of the major pillars of WSA, the WSA National Experts offer their diverse backgrounds, personal social engagement and a wide experience in the ICT and entrepreneurial sector. Each year, they scout their local ecosystems to select and support local best practice solutions in digital, purpose driven innovation. The WSA National Experts network welcomes its new National Experts from Bahrain, Bangladesh, Cameroon, Hungary, Poland and Turkey.
Ahmed Al-Hujairy and Rashed Al Snan joins WSA Bahrain National Expert panel with Nawaf M. Abdulrahman and Ubaydli Ubaydli.
Ahmed Al-Hujairy is General Secretary in Bahrain Technology Companies Society (BTECH). He has extensive experience in a range of fields including Telecommunications, Banking, Government, Information Technology and Business Analysis. He began his career with Riyad Bank, Saudi Arabia and subsequently worked with Batelco and Asia Computers before joining the Health Information Directorate where he attained the post of IT Director. Mr. Al Hujairy also held the role as Acting CEO, Advisor to the Minister of Health on Health Economics and the CEO of Salmaniya Medical Complex.
Rashed Al Snan is Board member in Bahrain Technology Companies Society (BTECH). CEO & Board Member in Etisalcom Bahrain Co WLL, he owns 7.042% of the ownership of Etisalcom Bahrain Co WLL, and has worked in Bahrain Telecommunications Company (Batelco) over 31 years. Rashed Al Snan was awarded in 2001 by HE Sheikh Mohammed bin Rashid Al Maktoum, Crown Prince of Dubai and UAE Defense Minister, the e-achiever of the year award from Arabian Business.com for his work in the joint venture between Batelco (Bahrain) and Jeraisy Computers (Saudi Arabia).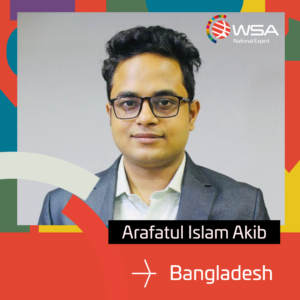 Arafatul Islam Akib joins the WSA Bangladesh panel with Suny MD Ashraf Khan.
Arafatul is the Founder and CEO of the startup "Chattogram" which creates a deep impact to entrepreneur for thinking newly and take some innovative initiatives. Chattogram is a platform to work for new entrepreneurs, startups and also for young people who are very passionate about business and entrepreneurship, leadership skills development.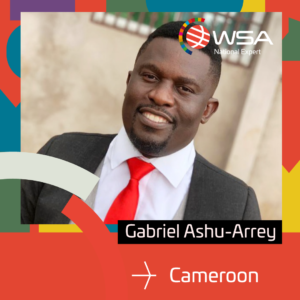 Gabriel Ashu-Arrey is the Founder and Board Chair of the organisation "Jongohub". Through his founded initiative, he supports on a pro-bono basis young entrepreneurs through various enterprise support services. Gabriel is international Youth Leadership Assembly (IYLA) Global Ambassador and Ashoka Scholar 2016.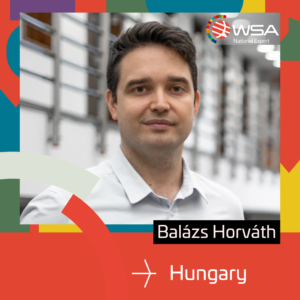 Balázs is a tech-savvy marketing professional with a passion for online technology, startups and innovation. He managed marketing projects, planned and executed digital marketing and sales activities in various industries. He is the local partner of Startup Grind, the world's leading startup community, and also country leader of Founder Institute, which is the largest pre-seed accelerator. His goal is to help founders and organizations to find global collaboration opportunities, making startups more agile and to build a sustainable future together.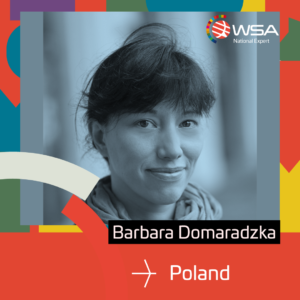 Barbara Domaradzka. Soft skills trainer, facilitator, Design Thinking moderator. Coordinator of social projects, organiser of events and exhibitions, SDG program manager. At the MOST Foundation she advises SMEs on sustainable development, with an emphasis on social and environmental responsibility. She conducts workshops on various methodologies: company strategy, market segmentation, competition analysis, sustainable business models, design thinking and design sprint. Member of the"Positive Persons Panel" in the 2021 Positive Impact Startups Report by Koźmiński University.
Jan Kaczmarek. Doctor of humanities in the field of computer science, specialty affective information theory (University of Warsaw). . From 2016, President of the Management Board of the MOST Foundation. He has over 15 years of experience in consultancy in the field of management and financing of innovation for SMEs from Poland and the EU. Completed over 300 projects in cooperation with SMEs - mainly from the ICT sector.
Anna Laudy-Nagy. From 2009 to 2015 she was responsible for marketing, communication and European projects coordination at various NGOs in Brussels. Since 2015 advising Polish SMEs on financing innovative R&D projects, writing project and grant proposals. Since 2017 working for the MOST Foundation where she is responsible for i.e.: grant writing (Horizon, Erasmus+, Visegrad). She is also managing the Intermediary Office for the Erasmus for Young Entrepreneurs programme.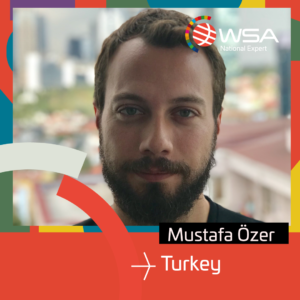 Mustafa is the director at imece social innovation platform, where he works with young social innovators and impactful entrepreneurs to contribute to the Sustainable Development Goals of the UN 2030 Agenda. He has 10+ years of experience in building micro to small enterprises to promote local, sustainable and fair economic development. He played a significant role in UNHCR Turkey's community-based livelihoods response to include refugees in the registered economy by managing a small-grants and small business development program.