WSA GLOBAL CONGRESS VIENNA 2020 – A LEARNING JOURNEY
HACK THE GAP - DIGITAL SOLUTIONS FOR THE UN SDGS
In Vienna, 120 international ICT experts got together to exchange how digital solutions drive the achievement of the UN SDGs how digital creativity can make a positive impact on society - the 3 days event offered an intense learning journey and great networking.

The WSA Community came together to exchange views, perceptions and work together towards a better future  at the Erste Campus.  In a fine, familiar celebration, the WSA Winners and WSA Global Champions received their Awards and were honored for their outstanding achievements by the Community.
© David Pan / davidpan.at

WSA Global Congress Vienna 2020 - A diameter of interactivity and knowledge exchange
From learning about start-up eco-systems throughout the world, to intense networking and matchmaking, the event connected international thought-leaders, ICT experts and local stakeholders with young social entrepreneurs to enable a sustainable and transformative knowledge transfer.

"Hack the gap", "Gender equality" and "Disrupt disruptions" - the topics of 2020.
The Founder of The Institute of Technological Ethics Henry Dobson from Australia shared his insights on ethics in technology and how start-ups can make sure to act ethically with their users data, while Max Schrems from Austria talked about privacy issues on social media and the internet as a whole.  Jehan Ara,  P@SHA, Pakistan and Christella Uwamahoro, Rwanda ICT, Chamber, Rwanda, shared how entrepreneurship can create jobs locally and how ICT can support driving economies and development.
The exclusive female panel with Lisa Fassl, Female Founders, Austria, Nelly Moffett, President Taal Project, France, Dorothy Gordon, WSA Board Member, Ghana, and Monika Fröhler, Ban-Ki Moon Center for Global Citizens, Austria revolved exclusively on how we all can take part in closing the Gender Gap and reach the UN SDG 5.
­ ­

A global diameter of Action on the UN SDGs.
The WSA Winners of 2019 pitched to an international Jury and the audience how their creative solutions contribute to achieving the UN SDGs. Their solutions not only drive the achievement of the UN SDGs, but also show that digital creativity can make a positive impact on society.
Of each category, one winner was awarded by the Jury as WSA Global Champion.
Dot Inc
BitDegree
MJN'S Next Step
OneSoil
Virtualahan
Living First Languages Platform
People´s Protection app
Socialsuite
CitizenLab

WSA BARCAMP FOR TECH-PRENEURS

in partnership with Talent Garden Vienna facilitated by Stefan Bauer, Innovation School Director, Talent Garden Vienna, Austria

INDUSTRY 4.0 and IoT – Demo presentation and networking meeting 

in partnership with Vienna Business Agency and Atos

SOCIAL ENTREPRENEURS at THE UN HQ Vienna -  Roundtable meeting and discussion in partnership with UN Information Service Vienna, moderated by WSA Board member Matteo Landi, CEO MyChef, Italy.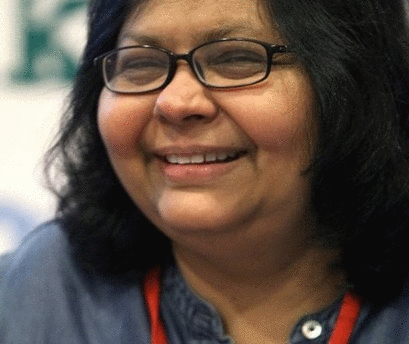 IN THE FRAMEWORK OF



HOSTING PARTNERS
KINDLY SUPPORTED BY
MEDIA PARTNERS
STRATEGIC PARTNERS