WSA GRAND JURY ABU DHABI 2010
Abu Dhabi October 16th to 19th, 2010
From m-Business and m-Government to m-Health and m-Empowerment – innovative usages for mobile phones were a colour- and powerful new market. That is why the World Summit Award Mobile (WSA-mobile) was created to take place in Abu Dhabi. In 2010 WSA Grand Jury judged the world's best mobile contents and most innovative cell phone applications from over 100 countries and regions.
"By hosting the WSA-mobile we want to provide a platform for innovation and excellence in the mobile content field. Abu Dhabi is the right place for this, since we are constantly thriving to make the best use of information technology as to deliver world-class, high-performance government services to citizens, residents and businesses," said His Excellency Rashed Lahej Al-Mansoori, Director General of the award's key partner, the Abu Dhabi Systems & Information Centre (ADSIC)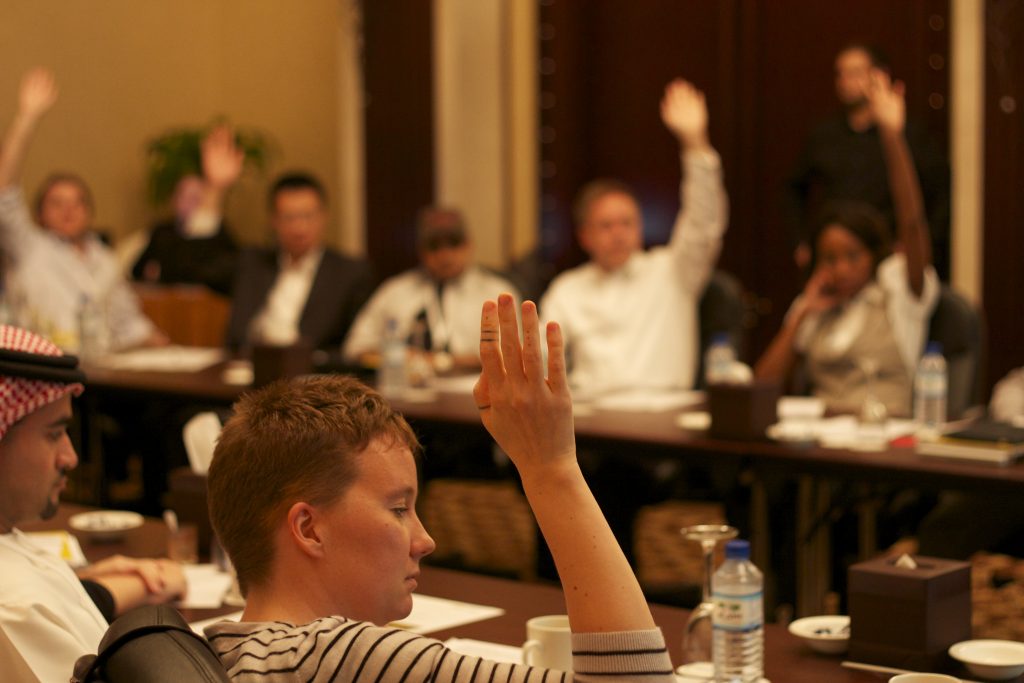 Jury members came from all continents and have backgrounds in the creative industries, telecommunication, advertising, journalism and research, as well as in teaching. The jury also included representatives of international organisations and partners in the ICT-for-development field.
"In South Asia we have created the mBillionth Award to select the best examples for mobile content in the region", states Jury Member Osama Manzar, Founder and Director of the Digital Empowerment Foundation in India. "We cannot imagine a world without cell phone anymore, and that is for a good reason. The usages are manifold; we should make use of its full potential. To do this, we have to learn of other good examples, no matter whether they originate in Asia, Africa or the US. That is why I am happy that the WSA-mobile is taking an international approach."
MORE MORE PICTURES FROM WSA GRAND JURY 2010
More on the WSA Jury Process...
WSA GRAND JURY MEMBERS 2010