WSA GRAND JURY BAHRAIN 2005
Kingdom of Bahrain invites international ICT & creativity experts
Bahrain, September, 3 - 10, 2005
35 international experts evaluated 753 new media products from 168 countries to find the best 40 from around the world. The judging took place in the Kingdom of Bahrain and was part of the World Summit Award (WSA) and the preparation for the United Nations World Summit on the Information Society (WSIS), taking place November 2005 in Tunis.
"Bahrain was taking all possible steps to be a leader in the product innovation, and the e-Content Award was a glaring example to encourage the private sector," noted the Undersecretary at the Ministry of Industry and Commerce, Abdullah Mansour.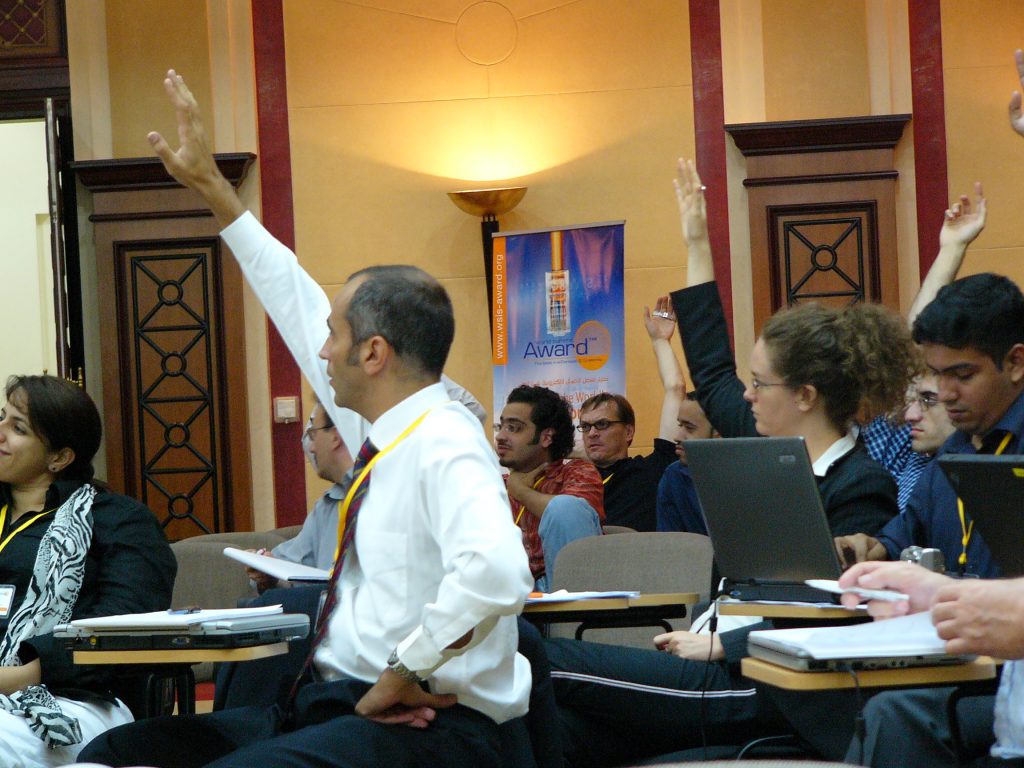 "The opportunity to spend a week with creative, academic and business people to discuss innovation, creativity and entrepreneurship in the use of digital media is very special. I already know I will return home refreshed, inspired, renewed and motivated to apply all that I have learnt to my business and general interests in the field of digital media," said Martin Casey, WSA Jury Member from Ireland.
The hosts in Bahrain arranged business matching forums and meetings and made connections with WSA experts to start new business co-operations to foster the Bahrain e-Content market.
More on the WSA Jury Process...
WSA GRAND JURY MEMBERS 2005
These are the Grand Jurors of the WSA Grand Jury 2005!