EUROPEAN YOUNG INNOVATORS 2020
Digital. Purpose Driven. European. The European Young Innovators Winners 2020 present outstanding digital solutions with relevance and immediate impact in their communities. With local content and smart technology, the 16 winners offer solutions to improve the daily life in our societies.
WSA European Young Innovators Winners focus on tackling the UN SDGs:
Learning through enjoyment. Learning for personal growth. Learning for a better and sustainable life.
This year's winners show a strong trend to rewnew outdated systems of education, using new technologies to provide interactive, digital and modern content for learning. From learning apps for children, entrepreneurs and specialized future doctors in specific fields of the medicine to dynamic languages apps,  and interactive games where to build new societies by encouraging good habits, the European Young Innovators Winners 2020  give a new definition to learning .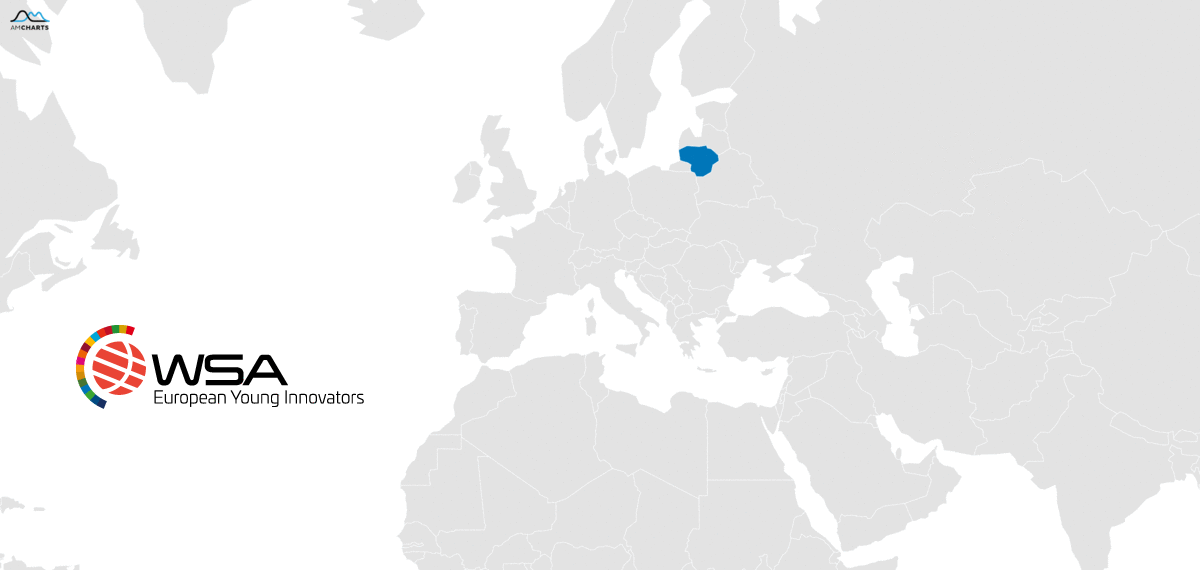 European Young Innovators Winners 2020 - represented countries
Social inclusion is a real and achievable goal for European Young Innovators Winners.
The WSA European Young Innovators are tackling climate action by working on sustainable agriculture, apps to monitor air pollution, tree planting fund raisers or lowering CO2 footprints by changing peoples  habits.  By digitizing the child care sector, by providing elderly people's homes with digital entertainment solutions or by enabling easy communication between agricultural workers with farmers, the 16 winners of the European Young Innovators offer intuitive services and use digital means to provide a positive impact.
Hacking the Gender Gap, facilitating Culture and Health - it is possible - with Digital Innovation.
The European Young Innovators focus on Europes most pressing needs - and provide digital solutions also for hacking the gender gap. They empower teenage girls through an active learning platform without borders, and encourage woman to feel secure to reach for manager level positions by developing new personal skills on a personal development platform.
With the content of the Eurpean Young Innovators, exploring culture has been extendend by the dimension of augmented reality, offering a new horizon of exploring the past, while AI for smarter healthcare lets medical specialists and technology work better together to improve outcomes for patients.
European Young Innovators Winners 2020
European Young Innovators Jury Grand Jury
"The European Young Innovators combines two major perspectives in its initiative - first the commitment on the UN SDGs through Youth and the positive shaping of the future of Europe. The UN SDGs must be our measurement – in terms of what to look at and where to look. Today we are living in a completely different environment – this year's challenges show more than ever how much digital means can offer progress and solutions. Hence, it is more important than ever to evaluate what is excellent content that really offers solutions and impact. Qualitative, local content has become the key and permanent issue. This year's European Young Innovators present a wonderful showcase of purpose driven innovation and entrepreneurship." WSA Chairman Peter A. Bruck states.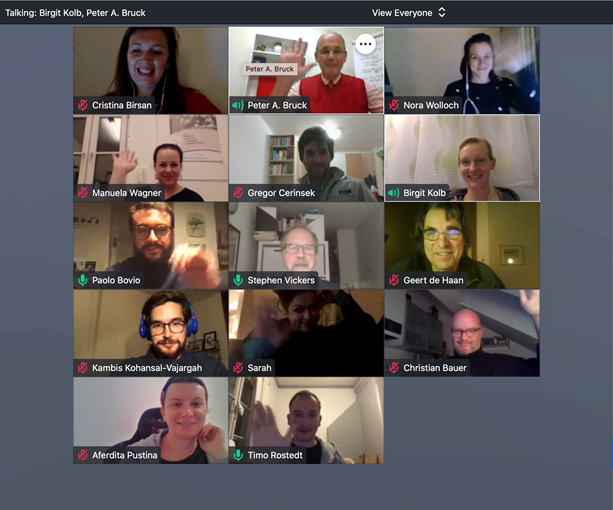 JOIN EUROPEAN YOUNG INNOVATORS FESTIVAL GRAZ 2020