Digital Arab Innovation Forum Beirut
Under the Patronage of
The President of the Council of Ministers
His Excellency Mr. Saad Hariri
the PCA was holding on June 27-28, 2019 in Beirut the
WSA Digital Arab Innovation Forum.
June 27 & 28 2019 - IRI-Lebanese University Campus - Hadath & Lebanese National Library - Emile Edde Street, Sanayeh
Beirut, Lebanon
Highlighting Digital Innovation from the Arab Region, the WSA Digital Arab Innovation Forum brought together digital entrepreneurs and content developers from the Arabic speaking world, demonstrating the richness and diversity of Arabic digital content and strengthening regional networks and collaboration.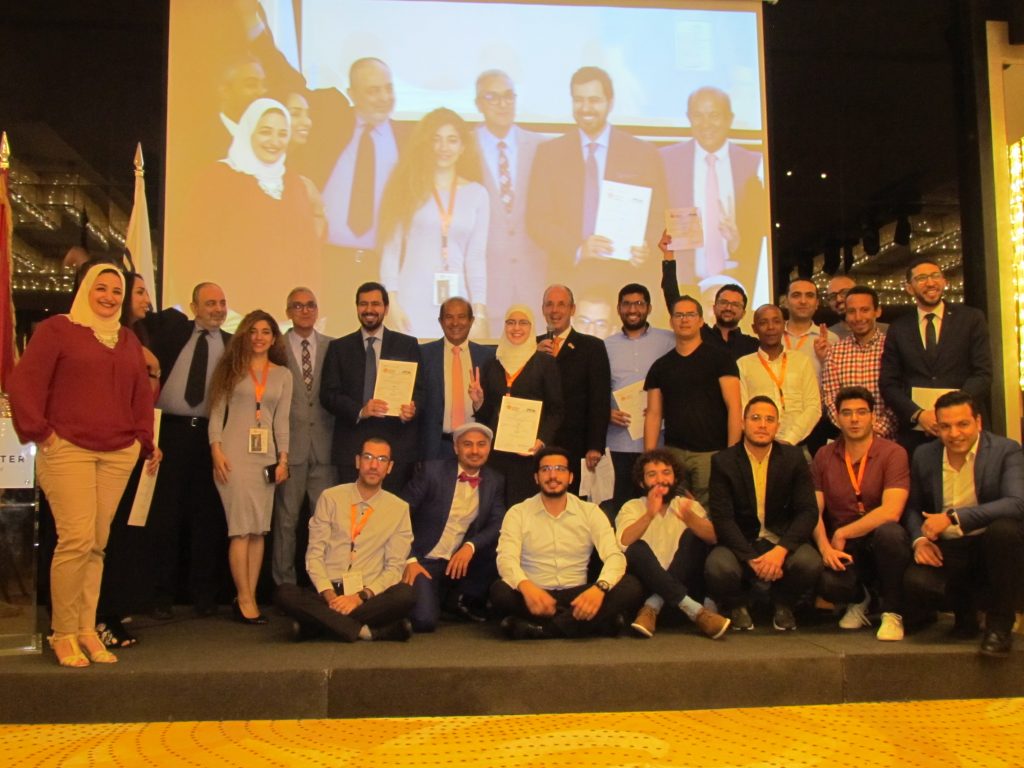 THE BEST IN ARAB DIGITAL CONTENT 2019!
OBJECTIVES
Connect for impact - the best WSA applications from the Arabic region
Strengthen regional cooperation
Foster local innovation and product ownership
Refresh the knowledge exchange in the Arab region
HIGHLIGHTS
Pitching sessions from regional techpreneurs
Moderated workshops and keynotes from international IT experts
Jury meeting and selection of WSA Arab Region winners
Networking and knowledge transfer sessions
Cultural program
Gala dinner and award ceremony
AGENDA
Thursday, June 27th
Venue: Industrial Research Institute - Lebanese University Campus, Hadat
08:00-09:00 Registrtion at the Lancaster Tamar Hotel lobby (for international delegates only)
09:00 Bus transfer to venue (for international delegates only)
10:00 Welcome Words by Prof. Dr. Peter A. Bruck, Chairman WSA and Gabriel Deek, WSA Expert Lebanon
10:15 Digital content for local impact. Reflections from Dorothy Gordon, Ghana, Manar Alhashash, Kuwait and Ralph Simon, UK
11:00 Pitching session of regional Start-Ups and Social Businesses:
13:30 Lunch
14:00 Visit to Beiteddine Palace (on invitation only)
19:30 Dinner (on invitation only)
Friday, June 28th
Venue: Lebanese National Library - Emile Edde Street, Sanayeh
10:00 Innovation Shot Talk by Karim Saikali, CTO Scriptr, Lebanon
10:30 Fishbowl Session: Arabic digital content and social entrepreneurship for impact.
Moderator: Prof. Dr. Peter A. Bruck
With: Mariam Farag, Amin El Husseini, Batoul Husseini, Christian Bauer, Ubaydli Ubaydli, Samar El Sheikh and many more
12:00 Pitching session of regional Start-Ups and Social Businesses:
13:30 Lunch
14:30 Pitching Session and Capacity Building: 1:1 mentoring sessions for attending entrepreneurs and content producers
21:00 Gala Dinner and Award Ceremony, celebrating the best Digital Innovations from the Arab Region (on invitation only)
Venue: Lancaster Eden Bay, Dhafra Ballroom

PARTICIPATING START-UPS
Daraty, Syrian Arab Republic
Sharqi Shop, Jordan
Sign project, Lebanon
Clean City, Morocco
VR Teek, Egypt
Medchar, Iraq
Deaf Pedia, Qatar
Drosbox, Lebanon
Jobi.ma, Morocco
Botcommander, Egypt
Cbon Business, Comoros
Indwork, Egypt
Qchain, Qatar
Conative Labs, Egypt
Smart Logger, Tunisia
Citizen Up, Morocco
Coinsence.org, Tunisia
Go Platform, Algeria
Manarti, Syrian Arab Republic
Sager, Jordan
KEY PARTICIPANTS
HOSTING PARTNER
SPONSORED BY: